Keeping yourself safe while working on home improvement projects is an absolute must! Which is why we've compiled a list of the best home repair safety tips to make sure you keep you and those in your home safe during the repairs.
Keep The Area Tidy
This step is incredibly important for both before and after you begin your home repair projects. Clear up the area around the space you are going to be working in before your start your project. Then make sure you keep everything organized, that means tools, materials, and anything that could get loose during the process.
While you work on your home repairs, make sure you take the time to seal things up too. Avoid leaving open containers with chemicals or paint in areas where children could be in reach, and make sure to put away your tools when you aren't using them.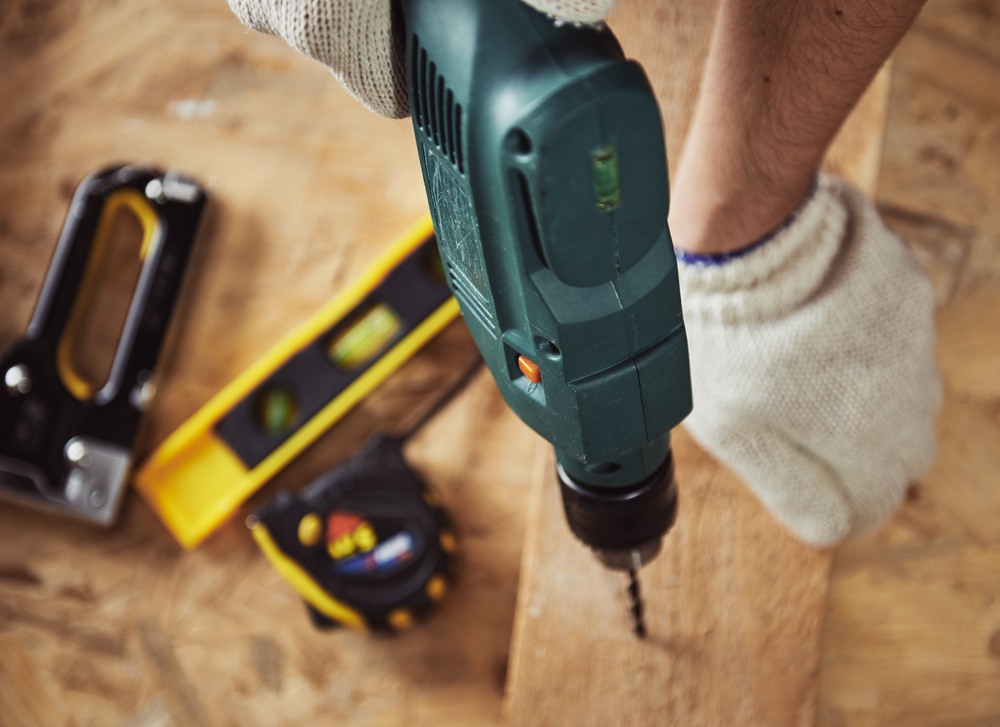 Check Your Tools
Speaking of tools, while many of your tools are likely already sharp it's important to check on them before your start your project. Blunt tools can cause a different type of accidental damage that a sharp tool will not such as abrasions to your materials or even your homes foundation. Our best home repair safety tip is to double check the sharpness on all your blades, bits and cutters before your start the job.
Dress Safely
Your safety is incredibly important and that goes from your tools all the way to your clothes. Make sure that you have the necessary safety protections for whatever your home repair may be. This will include items like:
Gloves 
Boots 
Protective eye wear 
Hard hat (especially for projects where you need to be underneath a piece of construction) 
And don't forget about respiratory masks. If you are working with saws that will have saw dust or other particles that can cause breathing issues you should be wearing a respiratory mask. Also make sure you keep a first aid kit handy in case there are any accidents during your project. 
Be Careful Using Ladders & The 4 to 1 Rule
Utilizing a ladder is a very common practice for certain home repair projects, but it never hurts to have a good refresher on using your ladder safely. Make sure to keep your ladder on a firm, flat surface. Do not step on the top two rungs of the ladder. Keep your weight center, and don't lean on to one side.
When it comes to your ladder placement, follow the 4 to 1 rule. For every four feet of ladder height, the bottom of the ladder should be one foot away from the wall.
Tackle What You Can Handle
Out of all our home repair safety tips this one is the most important; Tackle the jobs that you feel you can safely handle. If your roof is too high or steep, or the tools you require feel too dangerous, leave the project to the professionals. 
If you are looking for assistance on your next home improvement project, join us at Florida's Largest Home Show and meet the experts that can help you. With exhibitors from a wide variety of industries, you'll be able to meet and vet the best company for your job.